What's on? 
Bring your furbaby to Kiwi Vet Behaviour (Ellerslie) for their Remedial Massage Treatments: 3 Nov, 17 Nov, 1 Dec, 15 Dec.
Book in advance so you don't miss out! 
Full details: https://www.kiwivetbehaviour.co.nz/about-5 
**********
Remedial Massage Treatments also available at West Harbour Vet Clinic (Hobsonville) on Fridays.
Contact Mary-Anne on 021 256 5868 to secure your time slot
Professional Canine Massage Therapy for dogs from all walks of life – pet dogs, working dogs and sporting dogs of all ages, health conditions and temperaments.
Canine Fitness and Training classes are also available to enhance and maintain your dog's physical and mental wellbeing.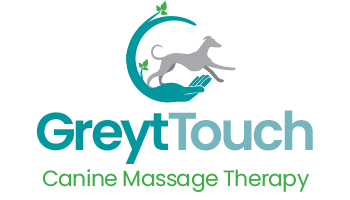 Greyt Touch is the Canine Massage Therapy arm of Greyt Results. Mary-Anne Smith is the leading certified canine massage therapist on Auckland's North Shore and specialises in a range of canine massage techniques suited to dogs of all ages, health conditions, temperaments and breeds.  
On dedicated days, we offer remedial massage treatments for dogs and cats at Kiwi Vet Behaviour (Ellerslie) and West Harbour Vet Clinic (Hobsonville). Contact Mary-Anne to book: 021 256 5868.
A mobile in-home canine massage therapy service is also available. Ideal for busy pet parents, or dogs that have difficulty travelling. A travel fee may apply for areas outside of Auckland's North Shore. 
DOG AGILITY CHAMPIONSHIPS – PRE/POST EVENT MASSAGES
Come and see us at the Dog Agility Competition Events.
Mary-Anne Smith will be doing pre and post event sport massages for the canine athletes: 20min massages at $45 per massage, from 8am – 4pm.  Pet parents & handlers can also book in for a 20min Indian Head, Neck and Shoulders Massage.
Pre/Post Operative Massage
Often dogs are referred to massage therapy when recovering from an injury or illness. Pre and post-operative massage sessions assist the healing response by improving cardiovascular circulation, range of motion, lymphatic drainage, reducing levels of cortisol (stress hormone) and helping with the breakdown of
scar tissue.
Therapeutic Massage for dogs diagnosed with arthritis
or for those diagnosed with cancer, or may be at palliative/ hospice stage of life benefit greatly from massage therapy.
Relaxation Massage for anxious dogs, or behavioural issues
Dogs with high levels of anxiety have the stress hormones cortisol and adrenaline flooding their system and impacting their health. Fear, skin conditions, poor digestion, inflammation and often a weakened immune system are the result of chronic anxiety. Massage improves circulation, calms the nervous system, relieves pain and releases endorphins.   
Tripod Dogs
Also known as "Tripaws" that have had limbs amputated develop all sorts of compensatory issues, having to adjust to a new normal by shifting their weight to different parts of their body. Regular massage is beneficial in releasing tight muscles and stiff joints now having to work harder in supporting the body weight differently. 
Dog massage is appropriate for dogs of all ages
Regular massage benefits our senior dogs suffering from arthritis by improving their joint mobility, range of motion and coat condition; to helping puppies with tummy issues and dogs with anxiety, behavioural issues, as well as benefiting dogs with congenital birth defects or hereditary conditions such as hip or elbow dysplasia. 
Canine massage is also widely used for active dogs, sporting dogs and working dogs. Pre-event massage sessions help prepare the dog for optimal performance pre-event, while post-event massage help the dog's body system process and eliminate the build-up of lactic acid, aids in tissue repair, as well as promoting rest and relaxation post-event. 
Once you have seen and experienced your dog's healing response from their first (or regular maintenance) massage therapy, it's easy to value the importance of canine massage therapy – an integral part of animal rehabilitation and physio. We also work alongside veterinary professionals such as Kiwi Vet Behaviour; and rehabilitation practitioners such as Bounce Animal Rehabilitation Centre (B.A.R.C) and Canine Healing Hands. 
Canine Massage Options...
Initial Assessment
$120
1-1.5 hours
Meet pet parent to discuss dog's history, conduct a gait observation, build trust with the dog and provide a massage.
Follow-up Massage
$95
1 hour
_________
$65
Half hour
Concessions
Enquire about discounts for multi-pet households
•••
Greyt Touch massage discount applies for Greyt Stay Homestay Hounds.
•••
Gift your furbaby a massage during their Birthday month.
Birthday/ Gotcha Day 1-hour massages are half-price!
(Travel fee may apply)
For in-home visits, a travel fee may apply for areas outside of Auckland's North Shore.
To achieve great results, as with human massage therapy, regular maintenance sessions are encouraged to maintain your dog's ongoing health and wellbeing.
To book a canine massage or enquire about more details, contact Mary-Anne Smith
on 021 256 5868 or info@GreytResults.co.nz
Vetcare Photizo Red Light Therapy
Greyt Results Ltd
is an official New Zealand reseller of the portable Photizo Vetcare handheld therapy device.
The Photizo is scientifically proven to treat a wide variety of musculoskeletal and skin conditions through non-invasive Red & Infrared Light Therapy (also known as PBM/ Photobiomodulation).
Photizo Vetcare is CE approved – using medical grade, high-power diodes, properly spaced for better penetration, coverage, and precision dosing.
The Photizo is widely trusted by veterinarians, animal physiotherapists and rehabilitation practitioners worldwide.
The Vetcare Photizo
complements Mary-Anne's remedial massage sessions and is used according to the animal's remedial treatment requirements.
The easy to use, pre-programmed handheld device is available for rental and purchase.
Short term rental is ideal to use daily between massage sessions.
For rental options, email: info@GreytResults.co.nz
Purchasing your own Vetcare Photizo device – beneficial if your pet is suffering from long term chronic conditions such has arthritis or hip/elbow dysplasia. Sporting dogs, working dogs and active dogs (for example agility dogs) will also greatly benefit from daily or regular treatment with the Vetcare Photizo device.
Can be used on all animals: cats, dogs, rabbits, guinea pigs, horses, livestock and birds.
helps reduce inflammation, improves circulation, promotes healthy cell repair in acute traumatic conditions and ongoing chronic conditions.
helps with a range of musculoskeletal issues including arthritis and joint dysplasia pain, tendonitis, trigger points, myositis, ligament/tendon sprains and strains, bruising, fractures, oedema, hematomas, muscle injuries, muscle spasms, neck and back pain, splints, overuse injuries, synovitis, seromas and mastitis.
Post-operative care – the production of anti-inflammatories and antioxidants in the body is increased to reduce post-operative inflammation. In addition, wounds heal faster, bone recovery and healing is enhanced and scarring is reduced.
Pain management – regular Photizo red light therapy helps to stimulate the cells to maintain a healthy condition in bones, nerves, cartilage and muscle tissue. This may help to prevent further degeneration of tissues like nerves, bones, joints and blood vessels.
Skin conditions that benefit from regular Vetcare Photizo use include wounds, lacerations, abscesses, saddle sores, skin allergies, eczema, hot spots, habronema, proud flesh, acral lick granulomas, bruising, otitis externa, pyoderma, pododermatitis and more.
Safe, non-invasive and easy to use, the Vetcare Photizo is a portable light weight handheld device
Rechargable long lasting battery
Cycles are pre-programmed and the user-guide clearly explains cycles for various animals and birds
Photizo Vetcare has also achieved great results when being used on acupoints to relieve pain in animals.
Vetcare Photizo LED Light Therapy v. Laser Light Therapy
Both are a non-invasive photochemical process known as photobiomodulation (PBM)
Both fill unique roles in the world of complementary medicine
Both have important applications
Both can provide effective, powerful healing light
Studies have shown that light-emitting diodes (LEDs) for most applications are as effective and less expensive than lasers.

Ty, large crossbreed german sheppard, mastiff cross, rottweiler with 15cm wound with stitches (now scar tissue) on his left forelimb
GreytResults Treatment:
Weekly Canine Massage, including advanced techniques of lymphatic drainage, followed by twice-weekly scar tissue massage the day after sutures were removed and regular use of the Vetcare Photizo device.
Note how quickly the 15cm wound and the scar tissue has healed. There are 3 phases to scar tissue formation and scar tissue massage will continue well into Stage 3 to ensure the scar tissue becomes as flexible as possible across Ty's carpus (wrist) as he has only turned 1yr old and his bones are still growing and we need to ensure his skin remains pliable and able to stretch without the tough and shrinking scar tissue restricting or impeding the use of his carpal joint.
Boo, greyhound that has had a left shoulder tendonectomy
GreytResults Treatment:
Post-operative Canine Massage, advanced techniques of lymphatic drainage and daily use of the Vetcare Photizo device.
Note the oedema and intense mulberry coloured hematoma on left shoulder, left and right trunk and chest at Day 3 post-surgery. Boo's owner rented the Photizo between our weekly massage sessions. Note the incredible difference 4 days later – the inflammation has dramatically reduced the mulberry hematoma has disappeared!
To rent, purchase or enquire about Vetcare Photizo Light Therapy devices…
Contact Mary-Anne Smith on 021 256 5868 or info@GreytResults.co.nz
Remedial massage, physio, PBM LED/laser light therapy and/or any other complementary therapy is not a substitute for veterinary care. Furthermore, only a licensed veterinarian can diagnose a health condition or disease. If you have any concerns about the health of your animals, please always seek advice and a diagnosis from your veterinarian. Massage treatment and Vetcare Photizo LED red light therapy results may vary from animal to animal depending on the type of animal, their breed and health conditions.
For more case studies, please feel free to view the following…
Greyt Stay is the pawfect home-away-from-home for your hound. Our homestay for dogs is situated 2km from the Oteha Valley exit if you're headed north of Auckland for your holiday or weekend away.  In-home petsitting services are occasionally available too. 
We add a great touch to everything we do, so let us know if we can help with anything while dog-sitting your hound. For example: Administering medication, clipping dog nails and endulging your hound with therapeutic canine massage to help them settle into their new environment.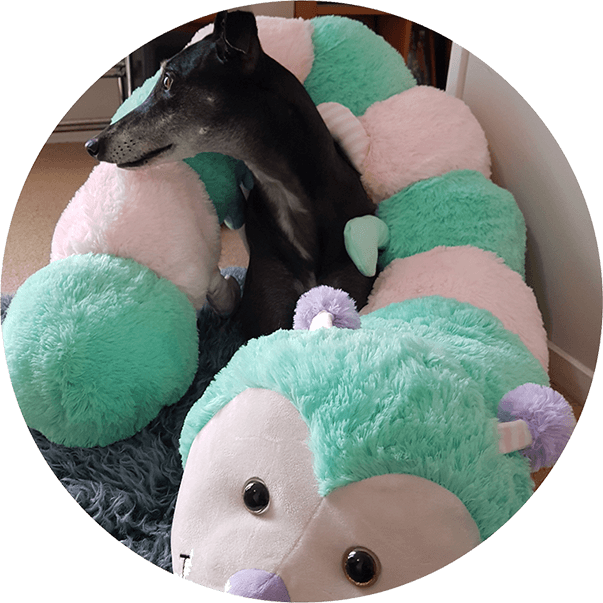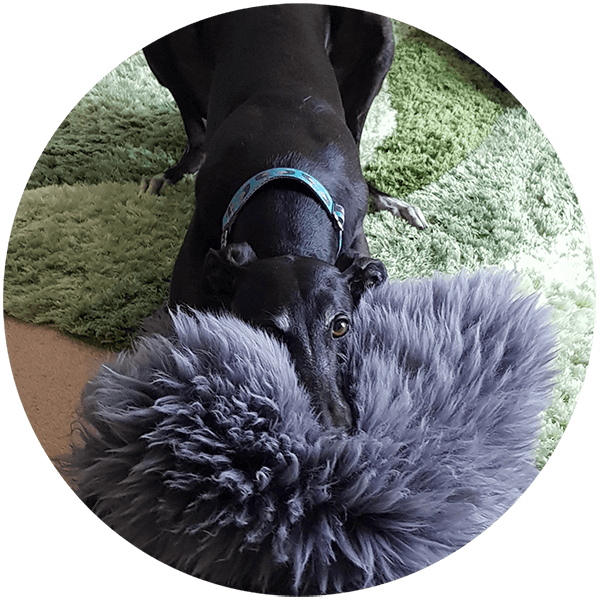 Depending on our availability, we can also help out with dog walking and pet-taxi services to take your dog to the vet if you are unable to (for example if you or your family are isolating due to COVID and need a hand). Travel fees may apply depending on where you are based in Auckland. 
Canine Fitness & Dog Training
About Us  |  Mary-Anne Smith
© Copyright 2022-2023 Greyt Results Limited, all rights reserved.